What could be a more perfect way
to honor Mother Earth
and Mother Mary
than with a rosary garden?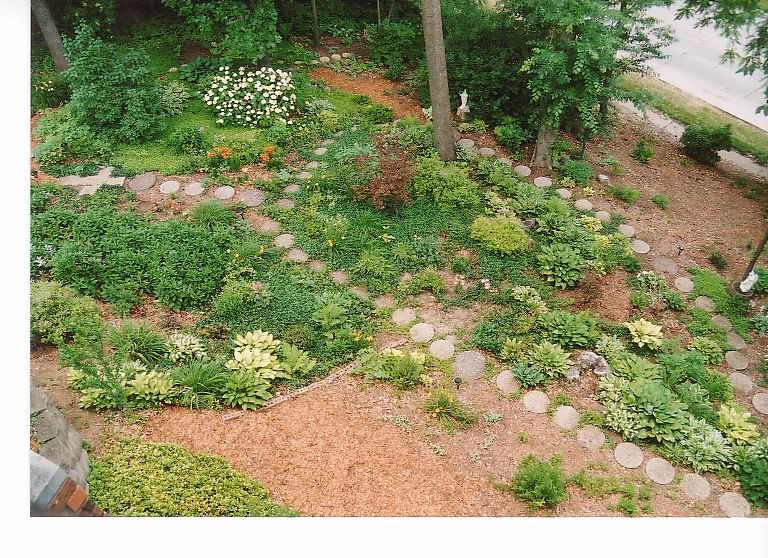 When we moved to our 'new' home
at the end of last summer,
I knew I wanted to create a garden for Mary,
and with stepping stones
like rosary beads...
how wonderful it would be
to walk in the garden and pray.
Creating and then
tending to this garden
would in itself be a prayer.
Here is the plot I have chosen in our yard.
I think I have a lot of hard work ahead.
I am not a great planner,
and the budget is
very small,
so I will just look at what I have
and wing it, like I do everything.
And while I am waiting for Spring,
I will look at pictures and dream.
Join us each Monday for Mornings with Mary
Love,