Hi Friends!
It is past time for another installment of
Happenings @ Priti Studio...
I have been so busy in my studio and all of it's trappings
that I have quite a bit of art to show.
And THAT makes me feel very
grateful
...
I've been painting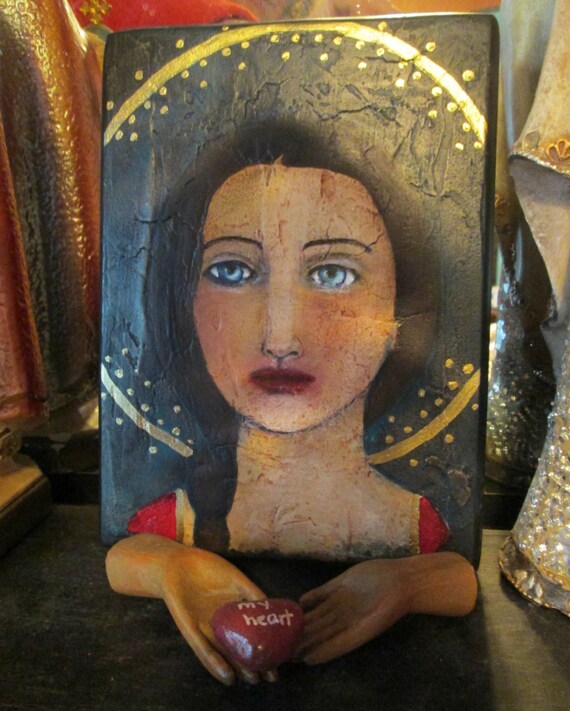 Guardian Angel available here.
and assembling
Shrine for sale in my shop
And the weather has been so cold
and then so warm (today 69F)
but consistently gray
and I said I wouldn't speak of the weather until April
but,
I've seen
bugs and buds
, so that is strange....
And then there were Christmas cards to consider
and that project led to this:
And then there are
books
! A girl could die from not reading!
and then finished another book, not worth mentioning.
Tonight I will choose a new book from my stacks
above my bed
every Saturday we can, we have dinner together
And tomorrow...
I'll bake biscotti and Aunt Janna's pecans,
like I do every year.
and
then I will try to sneak back upstairs
to my studio
where she is waiting
And there is much to contemplate
in these last days of the year.
And many, many things to rejoice in
and to hold near.
We have this life.
And we have each other.
That is what is on my mind.
Peace,
Love
and Hugs,
Lisa
PS: This is only part 1...I have more to share. Put me on your holiday reading list
♥